PAUL WILLIAMS
BUGSY MALONE
PRESS KIT (PAGE TWO)
1976


- including 'The Cast And Film Crew,' 'The Cast Biographies,' and 'The Film Fact File'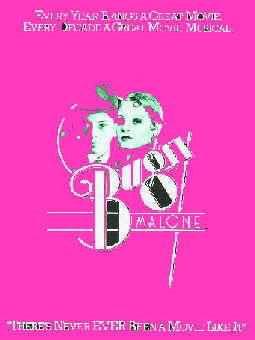 Last Updated 23rd June 1999
(When you click on the underlined yellow/green below you will be taken to a page with more detailed information.)
Bugsy Malone
SCOTT BAIO
Tallulah
JODIE FOSTER
Blousey
FLORRIE DUGGER
Fat Sam
JOHN CASSISI
Dandy Dan
MARTIN LEV
Leroy
PAUL MURPHY
Fizzy
"HUMPTY" ALBIN JENKlNS
Cagey Joe
DAVIDSON KNIGHT
Knuckles
SHERIDAN EARL RUSSELL
Smolsky
PAUL CHIRELSTElN
Baby Face
DEXTER FLETCHER
Velma
VIVIENNE McKONNE
Bangles
HELEN CORRAN
O'Dreary
ANDREW PAUL
CREDITS
Written and Directed by
ALAN PARKER
Produced by
ALAN MARSHAL,L
Executive Producer
DAVID PUTTNAM
Words and Music
PAUL WILLIAMS
Lighting Cameramen
MICHAEL SERESIN and
PETER BIZIOU
Editor
GERRY HAMBLING
Production Designer
GEOFFREY KIRKLAND
Choreography
GILLIAN GREGORY
Production Manager
GARTH THOMAS
Costume Design
MONICA HOWE
Make-Up
MARY HILLMAN
Hair
SARAH MONZANI
Camera Operator
JOHN STANIER
First Assistant
RAY CORBETT
Sound Recordist
CLIVE WINTER
Sound Editor
LES WIGGINS
Dubbing Mixer
KEN BARKER
The Cast Biographies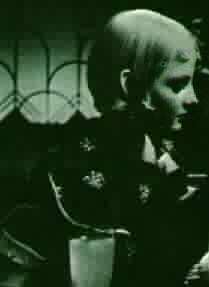 JODI FOSTER (TALULLAH)

At the age of thirteen she is already the veteran of ten pictures and the Paper Moon T.V. series. Afer her appearance in "Alice Doesn't Live Here Anymore" and "Taxi Driver" one critic called her "the most exciting young actress to come out of Hollywood in 30 years." And another, "An amazing blend of sexuality and innocence." Bilingual Jodie goes to school at the Lycee Francaise in Los Angeles. Director Alan Parker says, "If I'd have gone sick on 'Bugsy' I swear she could have taken over"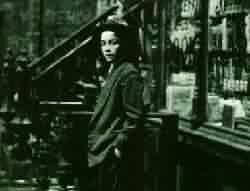 SCOTT BAIO (BUGSY)
Scott was born and raised in Brooklyn New York and according to his mother has had a husky voice since he was two years old. Picked out from literally thousands of would-be "Bugsy's" this is his first film. A complete natural to acting he fluffed his lines just once in eleven weeks of filming. When he returned to the States he left behind as many broken hearts amongst the ladies of the make-up department as he did amongst the young girls in the chorus. In fact one tearful hoofer was heard to exclaim, "I do hope he becomes famous, else he might not come back to England again."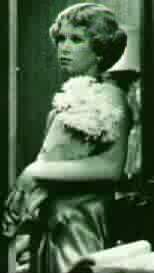 FLORRIE DUGGER (BLOUSEY)
Florrie was spotted during a casting trip to Chicksands air-base in Oxfordshire. (Her father is in the U.S. Air Force and she's spent most of her life on the move around the world). She started out with a very small part in Bugsy and, to help out, used to read-in for the other parts at rehearsals. Soon she knew the whole script off by heart - all of it. She so impressed everybody that she was switched to the main role a week before filming commenced. Totally unimpressed by movies she still wants to be a nurse. "It sounds kind of corny I guess, but at least you don't have to spend an hour every morning getting your hair fixed."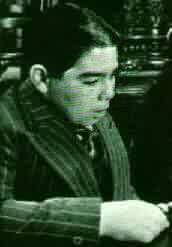 JOHN CASSISI (FAT SAM)
From Brooklyn, New York, John was chosen for his aggressive personality portly appearance and his fluent Italian. (From his mother who still speaks little English). Bugsy is his first film role and he never dreamed of acting before he was chosen "When the Director came into my classroom and pointed at me I thought he meant the kid behind. Us fat guys don't normally get to be movie stars. " A tough little New Yorker during filming he was known as "the scourge of Pinewood." On delivering his very first line to camera, his mother said tearfully, "He's got a big mouth, but I love heem,"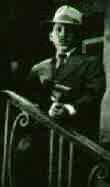 MARTIN LEV (DANDY DAN)
Martin's cultured New Jersey accent was picked up in England because he is in fact English. From Liverpool, he is at 16 one of the oldest and most experienced players in the film. He has appeared in T.V. films and plays for the Royal Shakespeare Company. Martin is extremely self-critical and would like to be a director. On Bugsy he says, "Normally in a play you're the only kid and it's easier to steal it. But on Bugsy where everyone was a kid you had to keep your socks up.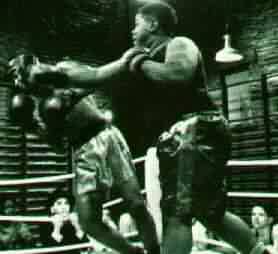 PAUL MURPHY (LEROY)

Whilst casting the picture Alan Parker went on a TV programme to ask for talented children to write in. Although there were 5,000 replies, Paul Murphy was sitting right behind him in the studio audience. From Balham, London, his parents are from Jamaica, so the American accent came easy "I didn't want to do the film at first because it meant I'd miss quite a few cricket matches. Apart from cricket, his second love is painting The Producer, Alan Marshall, says, "Everyday a new design for a poster, or a suggestion for the film's album cover would arrive on my desk from young Paul."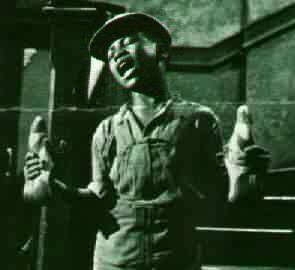 "HUMPTY" ALBIN JENKINS (FIZZY)

Bugsy Malone was the first time that 9-year old Humpty from Harlem, New York, had been south of 140th Street, let alone visited England. He was mothered by the girls in the chorus who were billetted with him for the film and who cried through a whole box of Kleenex when he left. It took him six weeks of rehearsals to perfect his number, "Tomorrow," which he sings as Velma (Vivienne McKonne) dances. Whilst he was at the Pinewood school, with the help of teacher Lyn Simonon, he learned to read."I had to so's I could read my script" which wasn't exactly true says Director, Parker, "His ad-libbed lines were always better than my written ones."

The Film Fact File

Nearly 10,000 children were seen during the year it took to cast Bugsy Malone. The "short" list alone amounted to over twenty hours of video tapes.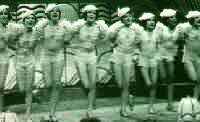 The casting covered U.S. Air-Force bases in England, through parochial schools in Brooklyn, the Bronx and Harlem, to the down-town dancing schools in Hollywood.
The dancing girls alone were chosen after seeing and taping over 100 different Christmas shows and dancing schools in England.
The chosen girls in the chorus were narrowed down and semi-finals were held in Leeds and London. Only nine could be picked and Producer, Alan Marshall, was given the rotten job of telling the unsuccessful candidates. Or worse still, the candidates' mothers.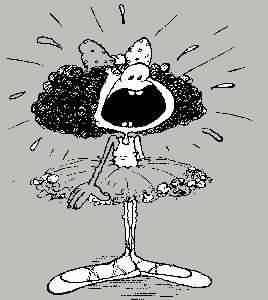 The chosen girls have won over 1,000 competitive dancing medals between them.
All the children involved in musical numbers were rehearsed by choreographer Gillian Gregory for six weeks before filming commenced. Miss Gregory, whose previous work inludes "The Boyfriend" and "Tommy" says, "This was tougher than usual because I wasn't just choreographer, but a dance teacher as well."
The ones that lived further than 50 miles away were billetted in a local hotel with full-time chaperones on hand to keep the hotel in one piece. The rest of the cast were ferried in every day.
Alan Parker rehearsed all the speaking parts for a month before the off. As it was a good summer the old back-lot of Pinewood served as a convenient rehearsal stage, and gave the children, most of whom had never acted, a chance to get the feeling of a film studio. Apart from looking for American speaking kids in England, New York and Los Angeles, French and German schools were looked at (for journalists) Chinese schools (for laundry workers), Irish schools (for a priest), Boxing schools, Drama schools and Stage schools.
The "Speakeasy Band" was made up of members of the British National Youth Jazz Orchestra. Their leader, Bill Ashton, a stickler for accuracy, broke down the play-back tapes into musical parts so that the musicians were visually absolutely truthful to the pre-recordings, and not just miming.
To cater for its American visitors, Pinewood canteen was providing 200 hamburgers a day.
Costume designer Monica Howe and her army of helpers had to supply nearly five hundred cut-down, but absolutely authentic 1920's costumes. Very little could be found in stock so she and her assistant Lorna Hillyard spent the best part of a year looking and searching for the right costumes to adapt. The main set, a giant 1929 New York street complex was built by Production Designer Geoffrey Kirkland inside the studios. This was because the script called for many night scenes and children are unable to work at night. The set filled Pinewood's biggest stage and was built on 3 ft. rostrums and over 80 tons of concrete were poured in. There was even real steam gushing from the man-holes.
The official paperwork, to allow children to work in films, was mountainous. Every child had to have a separate working licence and medical approval. Over 3 local councils in England were involved not to mention New York and Los Angeles.
The cars on Bugsy Malone were custom built by hand. In fact each one cost as much to make as a regular road going Mini. Pedal-driven, they could do a very respectable 10 m.p.h. These have been mothballed at Pinewood awaiting a deserving home.
A full-time school was set up at Pinewood Studios. On days when all the children were filming there were six teachers on hand. The school had to cater for different teaching methods and levels in two countries and a five year age span. The school was run by Lyn Simon on who has since written a paper on the experience.
The Chief Local Welfare Officer came every other day to inspect the correct procedures and has since written a paper on the experience.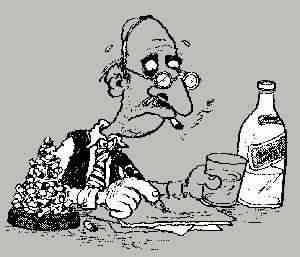 All the above side of the Production was handled by Production Manager Garth Thomas and Production Assistant Valerie Craig ... who would like to forget the experience!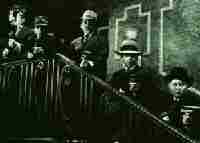 The Splurge Guns in the film were the result of three months' work by the Pinewood boffins. Special Effects man, Malcolm King, enlisted the help of a gunsmith to solve the very complicated ballistics problem of delivering a capsulated custard pie without splurging the firer first.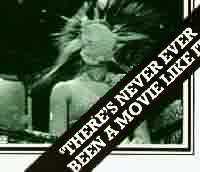 Over 1,000 custard pies were thrown on the film. Property Master John Luenberger got through 100 gallons of synthetic cream. Shaving cream was originally planned to be used but was ballistically a failure and also smarted the eyes.


Many of the children in the musical sequences had not danced before and were taught from scratch by choreographer Gillian Gregory.

Each child was given a portable tape recorder to learn his or her musical number. A common sight would be to see children walking around the studio with a recorder thrown over their shoulder, blaring away, whilst the owner religiously mouthed the words.
A big thank you to Andy Langran for sending me all the information and many of the images on these 'Bugsy Malone Press Kit' pages. Andy himself has Web pages dedicated to
Ralph McTell, Harry Chapin and Crosby, Stills & Nash
---
Click on one of the headings below to find out more about
"Bugsy Malone"
- Paul Williams Personal Reflections on Bugsy Malone
- "Bugsy Malone" Press Kit (Part One) - including 'Synopsis,' 'The Main Players,' 'The Soundtrack Album' and 'The Paperback Book'
- Track Listing For This Paul Williams Album
- Comments on the ten songs in "Bugsy Malone"

Return to Paul Williams Music and Acting Home Page

Email me, David Chamberlayne, at:

bugsymalone@paulwilliams.co.uk