BUGSY MALONE
DVD - SPECIAL EDITION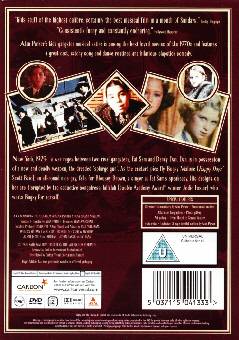 Last Updated 24th February 2003
You can hear part of what Alan Parker has to say about Paul in his 'Director Commentary' by clicking the following link to an MP3 file.
On 17th February 2003 Carlton Visual Entertainment released a Special Edition DVD of Bugsy Malone in the U.K. It's a great package with a number of added features. (Please note that as far as I know it has only been released in Region 2 format - Europe, Middle East & Japan only. So if you live in the U.S. you will need to have a Multi Regional DVD player to play it.)
"Fantastic...a cinematic treat." Time Magazine
"Kids stuff of the highest calibre, certainly the best musical in a month of Sundays." Sunday Telegraph
"Constantly funny and consistently endearing." Hollywood Reporter
Alan Parker's kids gangster musical satire is among the best loved movies of the 1970's and features a great cast, catchy song and dance routines and hilarious slapstick comedy.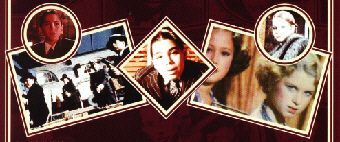 New York 1929: war rages between two rival gangsters, Fat Sam and Dandy Dan. Dan is in possession of a new weapon, the dreaded 'splurge gun'. As the custard pies fly, Bugsy Malone (Happy Days' Scott Baio), an all-round nice guy, falls for Blousy Brown (Florrie Dugger), a singer at Fat Sam's speakeasy. His designs on her are disrupted by the seductive songstress Tallulah (double Academy Award winner Jodie Foster) who wants Bugsy for herself.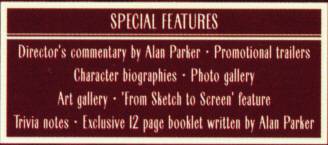 12 Page Booklet by Alan Parker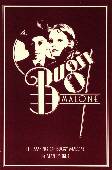 Alan Parker gives a fascinating insight into the making of the film. As well as giving the history of how the film came about, he also writes about Paul Williams' contribution to the show's soundtrack:

" Originally, to sell the script, I had written an outline of lyrics to non-existent songs to demonstrate how they would further the narrative. Alan Marshall (Producer), David Puttman (Executive Producer) and I explored many avenues with regard to composers and we were drawing a blank (They were less than stellar times for British music. In 1974-75 the record charts included everything from Telly Savalas and Serge Gainsbourg to Suzi Quatro and Gary Glitter.)

I wanted a 1920's sound but with a modern feel to make it a little more palatable to an audience more in tune with Alvin Stardust than Rogers & Hart. Finally in desperation David Puttman said to me "Well, who do you like ?"
"My personal favourite is Paul Williams, but you'll never get him". Puttman stormed out of the room, picked up the phone and a week later I was on a plane to Las Vegas to meet with Paul.

Apart from the success of his own albums, Paul's songs had been recorded by a diverse group of artists from Carpenters (Rainy Days & Mondays, We've Only Just Begun) to Sinatra and Streisand. Paul was performing at the Sands Hotel in Las Vegas and our first meetings were inbetween his twice-nightly shows and we just talked about the story and characters.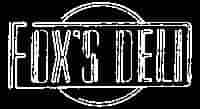 "Talk" is not quite the right word, as Paul would croak in a low whisper to save his voice for the late show. Needless to say for two nights we didn't get very far. By the third day we decided to have lunch in a place off the strip called 'Fox's Deli.'

For four hours, in between Paul signing autographs and the waitress spilling coffee on my script, we went through the story, line by line, character by character, song by song.
Paul had a remarkable facility for humming a melody the moment I mentioned a phrase or a situation, and I was anxious that he might forget them. But he is blessed with a tape recorder locked away somewhere inside his head.

After consuming a mountain of deli sandwiches and a great deal of Coors beer later, we had the structure and basic score for our movie. Six weeks later, we were rehearsing on Pinewood's 'H' Stage."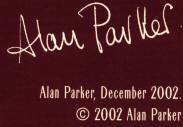 "Track by track, the music would gradually arrive from Paul Williams in the States. He was on tour at the time, and as he stopped in each new city, they would find a recording studio and send us the resultant tapes of the completed songs.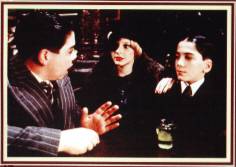 Our deadline meant that we took what we were sent - there was no time for re-working anything. The kids would receive their songs and walk around Pinewood, wearing their Walkman earphones, mouthing and learning their lip synch. Jodie was particularly surprised when Tallulah's song arrived, the register for the singer's voice being much higher than her own speaking voice.

Watching the film after all these years, this is one aspect that I find the most bizarre. Adult voices coming out of these kids' mouths? I had told Paul that I didn't want squeaky kids voices and he interpreted this in his own way. Anyway, as the tapes arrived, scarcely weeks away from filming, we had no choice but to go along with it!"
"The final soundmix, also done at Pinewood, was somewhat restricted in that the music tapes that had arrived from Paul were in simple two-track format. This was a far cry from the 72 tracks of my subsequent films."
Director's Commentary by Alan Parker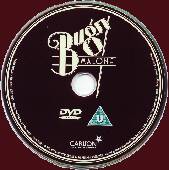 As with recent DVDs you have the option of seeing the film as it was made, or seeing it with the 'Director's Commentary' running in the background. Alan Parker's entertaining commentary includes a number of references to Paul Williams' contribution to the film. You can hear part of what Alan has to say about Paul by clicking the following link to an MP3 file.
Here is what Alan has to say about Paul during his commentary:

"I'd very much liked Paul Williams always. I had his albums and things. I went to see him in Las Vegas. Went to see him in concert and then met him the following day. I remember a place called Fox's Deli and we sat there and I talked Paul through what I was going to do and it was a kindred spirit really. I think the great thing was that Paul didn't think it was a lunatic idea either. I think we were both demented together quite frankly, but he took it very seriously."
"This is Paul Williams singing this obviously. The title song to the film. Paul, as everybody knows, is one of the great songwriters. He has had lots of hits for the Carpenters for instance. I think he had great fun doing the film. I know he's very proud of it."

"When I wrote the screen play I actually wrote lyrics for the songs because of what I thought they ought to say, and then of course not a single one of those lyrics, thankfully, ever survived, Paul re-wrote everything"
Although Paul's reflections about Bugsy Malone unfortunately do not appear on the DVD, I asked him whether he would mind sharing some of his memories for these pages, and this is what he had to say:
"Hi David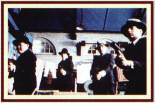 I remember sitting on an airplane and reading the script Alan Parker had sent for my consideration ... The package included a series of drawings of the characters, cars, splurge guns ... etc. I was immediately charmed and knew I wanted to write the song score. Alan was nice enough to meet me in Las Vegas and waited patiently for a chance to have a proper discussion. Our meeting at Fox's Deli was one of those magical communions where the idea's began to pour out of me as he described his vision. He was a first time director but he won my heart and confidence right away.
I had no idea how brilliant he really was. The world has since discovered and Sir Alan has risen to well deserved iconic status. He's a master filmmaker. And as nice as he is magnificent. He gave me a great creative freedom and the challenge for me was to provide songs that reflected the period (sort of Cagney movie 20's) and yet maintained an energy that would hold the young audiences attention. I'm really proud of the work and the only thing I've ever doubted is the choice of using adult voices. Perhaps I should have given the kids a chance to sing the songs.

Although I love the sweet sound of Archie Hahn's voice coming out of Scott Baio's mouth .. and mine coming out of Razzmatazz's.
A last word about the songs. I tried to write in a style that was reminiscent of the great Jazz singers ... and years later was thrilled when Ella Fitzgerald and Mel Torme recorded `Ordinary Fool' ... It was a labour of love and I doubt that it ever gets better than being summoned to work for a gentleman with the vision and genius of an Alan Parker."
Paul Williams
24 February 2003
Thanks Paul
The DVD has a number of Chapters which coincide with the songs in the movie: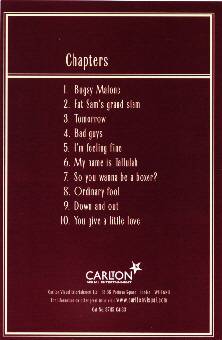 Please note that as far as I know it has only been released in Region 2 format - Europe, Middle East & Japan only. So if you live in the U.S. you will need to have a Multi Regional DVD player to play it.
On Line:
Over the counter in UK Stores:
---
Click on one of the headings below to find out more about
"Bugsy Malone"
- Paul Williams Personal Reflections on Bugsy Malone
- "Bugsy Malone" Press Kit (Part Two) - including 'The Cast And Film Crew,' 'The Cast Biographies,' and 'The Film Fact File'
- Track Listing For This Paul Williams Album
- Comments on the ten songs in "Bugsy Malone"

- What Alan Parker (Film Director) said about Paul Williams involvement in "Bugsy Malone"

- Information on the National Youth Music Theatre' stage production of "Bugsy Malone"

- Bugsy Malone Jr. - The Broadway Junior Collection Directors Guide

Return to Paul Williams Music and Acting Home Page

Email me, David Chamberlayne, at:

bugsymalone@paulwilliams.co.uk