A BURIED TREASURE
by
Bob Stanley
Mojo
April 2001
Last Updated 16th September 2001

(When you click on the red/green below you will be taken to a page with more detailed information. If you click on the song titles mentioned, you will be taken to a list of Paul Williams' albums/singles/TV shows where that song appears. If you click on some of the pictures you will be taken to a larger image of the picture).
APRIL 2005 - NOW AVAILABLE FROM COLLECTOR'S CHOICE MUSIC ON CD HERE
From a retrospective review by Bob Stanley, in April 2001's edition of MOJO
"Some people always complain that their life is too short, so they hurry it along/Their worries drive them insane but they still go along for the ride/As for me, I have all the time in the world..."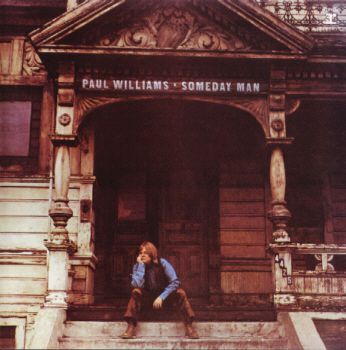 Recorded: 1969
Released: 1970
Album available on CD HERE & HERE
Personnel: Roger Nichols (piano, guitar, bass), Hal Blaine (drums), Earl Palmer (drums), Joe Osborne (bass), Jack Conrad (bass), David Cohen (guitar), Mike Deasy (guitar), Chad Stuart (guitar), Larry Knechtel (piano), Lincoln Majorca (piano)
Tracks: Someday Man (Java 'PopUp Lyrics' here ); So Many People (Java 'PopUp Lyrics' here); She's Too Good To Me (Java 'PopUp Lyrics' here); Mornin' I'll Be Movin' On (Java 'PopUp Lyrics' here); Time (Java 'PopUp Lyrics' here); Trust (Java 'PopUp Lyrics' here); To Put Up With You (Java 'PopUp Lyrics' here); Do You Really Have A Heart (Java 'PopUp Lyrics' here); I Know You (Java 'PopUp Lyrics' here); Roan Pony (Java 'PopUp Lyrics' here)
Early 1970, and Paul Williams and Roger Nichols have been writing a few songs together. Great songs, too, that saw them shaping up as a Goffin and King for 20somethings who had hung around soda fountains listening to Bobby Vee. For Up On The Roof, there was Harper's Bizarre's The Drifter; for Oh No Not My Baby, read To Put Up With You by The American Breed. But while there was plenty of work rolling in, notching up hits was a different matter.
"We were just about convinced that we'd never have a smash single. We almost sank The Monkees with Someday Man - Listen To The Band on the B-side got more airplay." The release of Paul's debut album, then, was never likely to test the noblesse of that opening lyric. By the end of the following year, the Nichols/Williams team was America's most in-demand.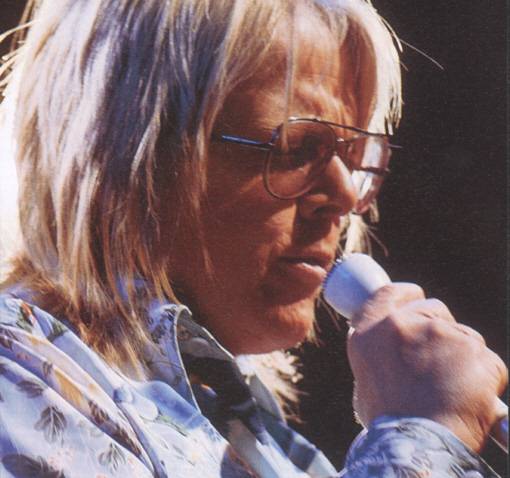 Paul Williams had a peripatetic childhood, born in Omaha, Nebraska, but constantly moving, changing schools (nine by the time he reached the ninth grade), thanks to his father's job in construction. Then his father was killed in a car wreck and Paul was shipped off to live with an aunt and uncle. He quit singing in talent shows and became more interested in film and acting, actively pursuing a movie career when he reached 21.
Soon he was acting alongside John Gielgud, Rod Steiger et al in Tony Richardson's The Loved One. "I was suddenly living my dream, 23 years old playing a 13-year-old squeaky voiced genius." His looks - part cherub, part Jim Henson creation - meant he was made for character parts, usually a good deal younger than his real age. In The Chase (1965) he taunts Robert Redford with a snippet of one of his own tunes - inspired Paul to write, if only for his own amusement. A few months later he unsuccessfully auditioned for The Monkees. Acting work was drying up, and a short-lived publishing deal with Ishmael Music, part of White Whale, ended after three months with Paul being told he had no future in music.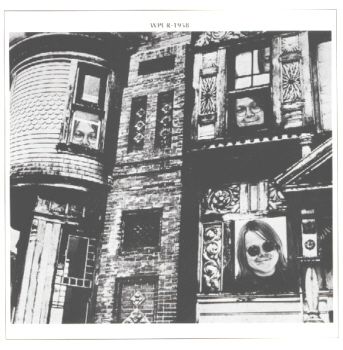 A chance meeting in 1967 with songwriter Biff Rose was the catalyst. Together they wrote Fill Your Heart, recorded by Tiny Tim and later David Bowie; they also got a publishing deal with A&M, whose head of publishing, Chuck Kaye, teamed Paul up with writer/arranger Roger Nichols. After one patchy LP with the short-lived Holy Mackerel - released in '69 after they'd already split - did contain a bona fide classic called Bitter Honey, an ultra catchy co-write with Roger Nichols which presaged the uplifting melancholia that was to become their trademark. "Roger is the best thing that ever happened to me as a songwriter. I learned more about structure, discipline, quality and class from Roger Nichols than anyone I ever met. He made me feel like I was a real lyricist."

Owing Reprise one more album, Paul recorded Someday Man in '69 with Roger producing. The pair had already released a legendary publishers album, We've Only Just Begun (Java 'PopUp Lyrics' here), that was a beauty in its own right. On Someday Man, Williams' warm, intense vocals - like a reedier Gene Clark, with a similar emotional tug - are a perfect match for Nichols' soft magic: there's the baroque Americana of I Know You (Java 'PopUp Lyrics' here), and the incredible switches on Roan Pony (Java 'PopUp Lyrics' here) from urban paranoia to a panoramic dreamscape. Oboes and harps figure strongly. "It was really Roger's album," Paul modestly reckons, "he did everything, charts, player choices. I wasn't an artist yet, not as much as I would become in a few more years I think."

Yet the spirit of Someday Man is more in Paul's lyrics than anything, the generosity, humility and humanity. Truth and beauty. Really, it's a whole philosophy. "I wrote from my heart more than I realised." The Monkees' cover of the title song probably makes it the most familiar. "Is it about me? I'm not sure. I think so. It's a song about trusting."

The critics' indifference to the record hardly seemed to matter as The Carpenters' recordings of the Nichols/Williams canon starting with We've Only Just Begun (Java 'PopUp Lyrics' here) and Rainy Days And Mondays (Java 'PopUp Lyrics' here) sent their publishing cheques into the stratosphere. By 1973, "We'd gone our seperate ways after several years of day-to-day contact. I was off chasing movie dreams. I had a huge ego and a performing career ahead of me and I was using and drinking so my perception may have been altered."


Bugsy Malone and Phantom Of The Paradise, plus a string of Radio 2 staples like An Old Fashioned Love Song (Java 'PopUp Lyrics' here), followed but somehow the magic and innocence of Someday Man wasn't to be repeated. "The sweet surprise is finding out that there are people around the world who really honour the work, really cherish the album. Me and Roger have been collaborating a bit, we both think we've got one more really good song in the partnership. You never know."

Many thanks to Paul Williams and David Ponak
You can still buy the Someday Man album on Import from Amazon HERE and from the US HERE
Article compliments of TBA Entertainment Corporation, Nashville, TN
-------------------------------------------------------------------------------------------------------------------------------------
NOT SO TALL PAUL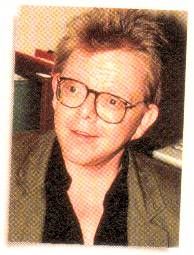 Last Updated 13th OCTOBER 2002
From a letter appearing in October 2002's edition of MOJO
Question?
It was good to see singer-songwriter Paul Williams featured in a Buried Treasure feature (see above) some time ago. But what is the wee one up to currently? Is he still making albums?
'Fred Fact' (by Fred Dellar of MOJO Magazine)
With his rehab days well behind him, Williams now appears to be back in full flow again, and last year was inducted into the Songwriters Hall Of Fame. (See here for full details). He co-wrote "If We Could Remember" with Jerry Goldsmith for the recent Ben Afflick Film "The Sum Of All Fears" sung in the movie by Yolanda Adams.
And he now has an album in the racks titled "Back To Love Again", which features both old and new recordings. (See here for full details). Also around is an album called "We've Only Just Begun", which contains demos of the classics Williams wrote with Roger Nichols. (See here for full details).
Additionally, there's recently been a string of live dates - one at San Francisco University in late July, featuring Williams in the company of Kris Kristofferson.
© EMAP Performance Network Ltd
Return to Paul Williams Music and Acting Home Page




Email me, David Chamberlayne, at:

Davidswebpages@paulwilliams.co.uk