MY OWN PERSONAL INTRODUCTION TO THESE 'PAUL WILLIAMS MUSIC AND ACTING PAGES'
Last Updated 24th April 2013

(When you click on the red/green below you will be taken to a page with more detailed information. If you click on the song titles mentioned, you will be taken to a list of Paul Williams' albums/singles/TV shows where that song appears. When you click on the images of the Paul Williams' albums, you will be taken to the track listing, and other information on that album)
These pages are dedicated to the music, voice and acting of Paul Williams, the singer, songwriter, actor and humanitarian. Below is my personal account of what Paul Williams has meant to me. It is part of my letter of support to have Paul inducted into the 'Songwriters Hall Of Fame'.
If you want to find out about Paul's future activities you can do this on the new (April 2013) 'Official Website of Paul Williams'
I first heard of Paul, here in the UK, in the early 1970's initially through the wonderful songs which helped launch the career of The Carpenters. Classics like 'We've Only Just Begun' (click here for the lyrics of this song), 'Rainy Days And Mondays' (click here for the lyrics of this song), 'Let Me Be The One (click here for the lyrics of this song)' and my personal favourite 'I Won't Last A Day Without You' (click here for the lyrics of this song).
Shortly after this BBC Radio 1 had Paul's own album 'Here Comes Inspiration' as their 'record of the week'.

This further opened my eyes to Paul's talents as both a singer and a songwriter. The songs on 'Here Comes Inspiration' are a wonderful selection of romantic ballads which have given me hope in times of despair. The male backing chorus of 'That's What Friends Are For' would "Hold Me Up" many a time whilst 'Dream Away' would carry me away to a peaceful sleep.

After that I followed Paul's career with interest always on the lookout for Paul's latest records and songs. With albums such as 'Just An Old Fashioned Love Song'

'Life Goes On'

'Ordinary Fool' and





Paul brought forth many classic songs during the 1970's.

Going hand in hand with Paul's albums he began to compose songs for a number of memorable movies for both the adult and children's market. For adults there was 'The Phantom Of The Paradise' (in which he also starred) and 'A Star Is Born' with the award winning song 'Evergreen' (click here for the lyrics of this song), and the beautiful ballad 'With One More Look At You'.




For children there were the songs in 'Bugsy Malone',

the 'Muppet Movie', with the award winning song 'Rainbow Connection' (click here for the lyrics of this song), and the








During the 1980's in the UK little was heard of Paul other than seeing his name as songwriter of songs in movies such as 'Rocky IV', 'The Secret Of Nimh' and 'Ishtar'.





In the summer of 1997, when I brought a computer and went onto the 'World Wide Web', I was pleasantly surprised to discover that Paul had just brought out his first album for 16 years called 'Back To Love Again'. On listening to it I found an album of high quality with many new songs for a whole new audience which included 'You're Gone' (click here for the lyrics of this song) a song which was subsequently in the charts for Diamond Rio.

I also discovered through an interview in the magazine 'STEPS' that during the 1980's Paul had been fighting a battle against alcohol addiction. I learned that once he went into recovery in 1989, he used his experiences by qualifying as a Drug Rehabilitation Counsellor, becoming an active member in the Musician's Assistance Programme and giving regular talks on the affects of Alcohol and Drug Dependency throughout the US. A real inspiration as to how to turn a negative life experience into positively helping other people.

With the inspiration I gained from hearing Paul's new songs and finding out about his drive to help people with Alcohol and Drug Dependency problems, I decided to open up a Web page dedicated to the talents of Paul Williams. On the 12th December 1997 I therefore started the 'Paul Williams Music And Acting Page'.





I have been heartened over the first 9 months to discover the number of Paul Williams 'fans' out there. My Paul Williams' home page has been visited almost 8000 times and I have recieved many emails from admirers of Paul's songwriting, singing and acting. With the help of these 'fans', as well as Paul and his agent Kelly Newby of Jeff Wald Entertainment, I have been able to constantly expand and update my Paul Williams pages. 'Fans' have shared with me how important Paul's songs have been to them and those who have had the privelege to meet him have found him warm and friendly.



Working on my Web page over the past few months therefore has increased my admiration for Paul, as both a wonderful conveyer of human emotions through his writing, as well as an active humanitarian.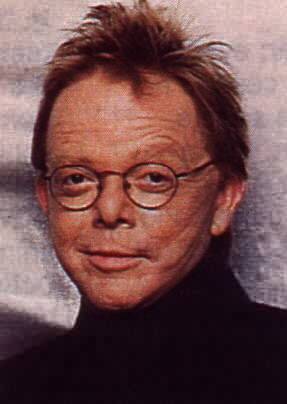 David Chamberlayne
17th September 1998
---
Finally I also hope that these will be ever growing pages with updates and contributions from other people who, like me, enjoy Paul's music, voice, acting and sense of fun and romance.
Please therefore send any thoughts, information and links to me so these pages can be as informative as possible.
Email me, David Chamberlayne, at:
---
Background image by