PAUL WILLIAMS INDUCTED INTO THE 'SONGWRITERS' HALL OF FAME'
14TH JUNE 2001
Last Updated 15th July 2001
READ THE WONDERFUL NEWS
HERE
(When you click on the red/green below you will be taken to a page with more detailed information.)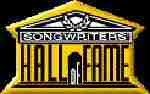 <![if !supportEmptyParas]> <![endif]>
JUNE 1999
"Some of you may know, and some of you will be surprised to learn, that as yet, despite his amazing songwriting talents, Paul Williams has never been inducted into the
"SONGWRITERS' HALL OF FAME".

In an effort to rectify this, Claire Carpenter, is updating last years submission to have Paul inducted. Claire is wanting all of you who have been affected by Paul and his music to send her an email of support for the application this week before the closing deadline on Sunday 8th August. I will let Claire explain more about the process. (For those of you short of time, or who are not quite sure where to start, Claire has also included an example (click

here

) of the type of endorcement letter she would like you to send her)
Hi there
The Paul Williams Connection (The Connection closed down Sept 2002) have started a campaign to get Paul Williams inducted into the "SONGWRITERS' HALL OF FAME"., and we need your help. Paul Williams has been responsible for the greatest love songs of all time, and he's still going strong. His new song You're Gone sung by Diamond Rio reached #4 on the Billboard Country's music charts.
This year he and Jon Vezner wrote a song for the season finale of Ally McBeal sung by Yolanda Shepard. David E. Kelly was so pleased he named the episode after the song. We are asking for you nominations. If you could email me your nomination and why you would like Paul to be inducted into the Hall of Fame on or before Sunday, August 8th. I will send all nominations along with a detailed bio of Paul's musical career on Monday, August 9th.
The Hall of Fame Process
Members of the Songwriters Hall of Fame can only make nominations. Once the nominating committee gets all the nominations they go over the career of the writers and choose 5 to be sent out to the members for voting as to who will be inducted. Out of the 5 only 1 inductee is chosen each year.
I am a member of the Songwriters Hall of Fame, and will be sending all responses on behalf of his fans. I will keep you informed of the process as it goes along. Last year with everyone's help Paul was one of the 5 nominated, but unfortunately he wasn't inducted Bruce Springstein was. We are hoping to change that this year.
Remember: The deadline is August 8th. So please lend your support. The more letters we have the better the chances Paul has.
Thank you
The Officers of the Paul Williams Connection (The Connection closed down Sept 2002)
To Whom It May Concern:
I would like to submit my nomination for the Songwriters Hall of Fame. I believe that Paul Williams should receive this honor. His songs are timeless Classics that will live on in the hearts of everyone around the world. We've Only Just Begun, Evergreen, You and me Against the World and The Rainbow Connection just to name a few. Even his new song "You're Gone" sung by Diamond Rio is a classic and will live on for years to come. Paul has touched me through his music in so many ways, and still continues to do so today.
Thank you for your time
Sincerely,
So get writing those emails and send them to:
Claire Carpentier at
MCARPENTIER@prodigy.net
Thanks
David
Hi David
I called the Songwriters Hall of Fame today to find out if they received my package yet. They did receive it and told me that the nominating committee will be getting together at the end of August or the beginning of September to go over all nominations.
I will be calling them around the second week of September to see if they have made a decision.
I will let you know when I hear anything else.
Thank you once again for your nomination.
Take care
Claire Carpentier
Hi Everyone
We did it!!!! Paul is nominated!! We all can be proud that for the second year we have managed to get Paul nominated and be placed on the ballot.
When I called the Hall of Fame in September 1999 I was told that the nominating committee wouldn't come to a decision until December or January. I called them today and was told that the nominating committee came to a decision and chose 24 nominees and out of those 24 4 would be chosen to be inducted in June. It's a little different than last year because they had it broken down into categories and out of 5 one would be chosen.
Let's all keep our fingers crossed in the hopes that the members of the hall of fame will do the right thing and vote for our Paul.
Thank you for all your nominations!
Sincerely,
Claire Carpentier
Hi Everyone
I called the Songwriters Hall of Fame and was told that Paul wasn't selected to be inducted this year. I asked her what place he came in but she didn't know. Sorry to be the bearer of bad news but I thought you all would like to know. I will be doing this again next year and will keep trying until he gets inducted.
Thank you all for your help in getting Paul nominated.
Take Care,
Claire Carpentier
News Flash!!!!!!
PAUL WILLIAMS TO BE INDUCTED INTO THE SONGWRITERS HALL OF FAME IN JUNE.
The members of the National Academy of Popular Music voted recently on who would be inducted into the SHOF this year. Only 5 were to be chosen out of numerous nominees , and their names were announced February 1st. Along with Paul the other inductees are Willie Nelson, Dolly Parton, Diane Warren and Eric Clapton. The ceremony will take place on 14th June 2001, at the Sheraton New York Hotel & Towers. Read all about it here
Congratulations Paul!!! I'm so happy for you!! You deserve it!!
Take Care everyone
Claire Carpentier
Over the years Claire has collected a great deal of information on Paul, and along with other of Paul's 'Fan's' has been responsible for providing the information, and supporting letters, which have convinved the Songwriters' Hall of Fame members to induct Paul. Great job everyone
Claire has also been of invaluable help to me in compiling these 'Paul Williams Music And Acting Pages'. See the "Claire Carpentier Paul Williams Collection"
Find out all about the original 1998 application here and more about the Songwriters' Hall of Fame, The National Academy Of Popular Music.
<![if !vml]><![endif]>
READ HERE ALL ABOUT THE EVENT, SEE A PICTURE GALLERY OF WHO WAS THERE, AND DOWNLOAD AN mP3 FILE OF PAUL'S ENTIRE ACCEPTANCE SPEeCH
---
<![if !supportEmptyParas]> <![endif]>
<![if !supportEmptyParas]> <![endif]>
Email me, David Chamberlayne, at:
Davidswebpages@paulwilliams.co.uk
<![if !supportEmptyParas]> <![endif]>
Background image by