PAUL WILLIAMS - HE'S ONLY JUST BEGUN
WILLIAMS HAS BECOME A FIXTURE
IN NASHVILLE'S SONGWRITING COMMUNITY
by
Calvin Gilbert
R&R Nashville
July 6, 2001
Last Updated 20th August 2001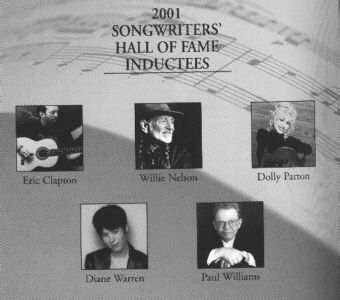 (When you click on the red/green below you will be taken to a page with more detailed information. If you click on the song titles mentioned, you will be taken to a list of Paul Williams' albums/singles/TV shows where that song appears. If you click on some of the pictures you will be taken to a larger image of the picture).
From an interview in R&R, by Calvin Gilbert, on July 6, 2001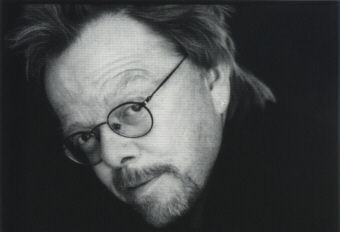 Paul Williams found himself in a quandary after learning he was being inducted into the – Songwriters Hall Of Fame. He comments "That's the sort of news where you go, 'How do I let the world know – and stay humble at the same time?'"
At the recent event hosted by the National Academy of Popular Music, Williams was inducted the Hall of Fame alongside Willie Nelson, Dolly Parton, Diane Warren and Eric Clapton. (See my full report here) Nelson and Parton have stronger identities as country songwriters, although Williams has enjoyed success as the co-writer of Diamond Rio's "You're Gone" (click here for the lyrics of this song). Williams career accolades, however, stem from his pop catalogue, which includes Barbra Streisand's "Evergreen" (click here for the lyrics of this song), Three Dog Night's "An Old Fashioned Love Song" (click here for the lyrics of this song) and The Carpenter's "We've Only Just Begun" (click here for the lyrics of this song), "Rainy Days And Mondays" (click here for the lyrics of this song) and "I Won't Last A Day Without You" (click here for the lyrics of this song).
If a few people did double takes when they notices Williams mingling with the crowd at the grand opening of the new Country Music Hall Of Fame and Museum in May, His presence in Nashville is quite usual, as he's become increasingly active within the Nashville songwriting community. Williams tells R&R, "I relate to people, as opposed to a locale. I tell people that I live in L.A but Nashville's my hometown."
Williams recently signed deals with Two Nashville based companies – TRA Entertainment for management and Monterey Artists for concert bookings. This week we talk to Williams about his Nashville experience, his recovery from substance abuse and getting the title cut from Willie Nelson's new album.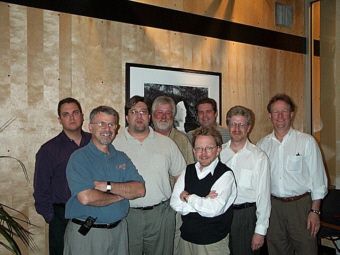 NASHVILLE TEAM
Concentrating much of his business in
Tennessee, Paul Williams has signed
deals with two Nashville-based companies
- Monterey Peninsula Artists (for bookings)
and TBA Entertainment (for management)
Pictured here are (l-r) Monterey Peninusla's
Brian Hill, Ray Shelide, Curt Motley, Steve Dahl and James Yelich;
Williams (in foreground); and TBA's Marc Dottore and Don London
Nashville's Gift
Williams first visited Nashville during the 70's, when his brother, songwriter-producer Mentor Williams, was producing for Dobie Gray. Williams later recorded his own album here and collaborated with several Nashville songwriters during the 80's. "That decade is just gone", he admits. Describing the era as a period of "real world-class alcoholism" he notes. "In Ed McMahon's book, he talks about the only time he actually showed up drunk for The Tonight Show was after having lunch with Paul Williams. That's sort of like a harsh mark on the sleeve for a recovering alcoholic – proof that I really did it up right."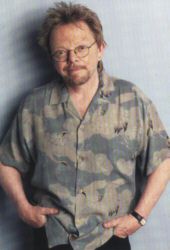 "Kent Robbins and I wrote together a lot, both in Nashville and L.A. When I got sober, I went back and started writing again. When Kent and I sat down, he said 'It's so much different when you're actually in the room'. There were wild nights in the 80's, sometimes three days and nights in a row with almost no sleep. If the walls of Spence Manor (on Music Row) could talk, a lot of us would be in a lot more trouble than we actually got into."
"What's happened in the last five years is a totally different experience. I don't know whether I've ever been more nervous in my life than walking on stage the first time at the Ryman Auditorium. The way my songs were treated and the way I've been embraced here as a fellow songwriter 'despecialized' songwriting for me. It took it down out of some special little niche in a creative attic, and made it part of my mainstream life. To get up and have breakfast, go write a song, play golf or get involved with some recovery stuff – those are not isolated parts of my life anymore. And that's been the real gift from Nashville. It put songwriting in the centre of my life, instead of off in a career."
Are Nashville songwriters better golfers than L.A. songwriters? Williams laughs and says, "I have to be very careful about this. It's one thing to talk about somebody's songwriting, but to mention their golf – you're likely to get into big trouble. Nashville songwriter are all better golfers than I am, but all L.A. songwriters are all better golfers than I am."
Writing Songs
Over the years, Williams has written with dozens of Nashville songwriters, including Jim Photoglo, Karen Taylor Good, Gary Burt, Angela Kaset, Charlie Black, Evan Stevens and Hillary Cantor. However, Williams' greatest country success resulted from Diamond Rio's "You're Gone" (click here for the lyrics of this song). He says "Jon Vezner and I wrote that on the day we met. It took three days to get it cut. I love the record that Mike Clute did. I think Diamond Rio is the best band in country music. For some reason, they remind me sometimes of the old Delaney & Bonnie And Friends. They're just a really good band. Marty Roe sang the song beautifully."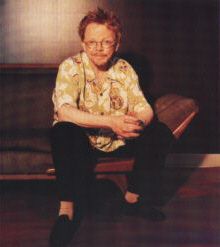 Williams realized he'd made a breakthrough last year when addressing a group of Mobile high school students about the danger of drugs and alcohol. "They were asking what songs I had written. I hit them with the Carpenters' "We've Only Just Begun" (click here for the lyrics of this song) and they looked at me with glazed eyes. Then I said I wrote "You're Gone" (click here for the lyrics of this song) for Diamond Rio, and the place went crazy. It was the most wonderful thing to have something brand-new, that the kids were relating to."
Williams is also proud of Neal McCoy's "Party On", a song he wrote with Karen Taylor Good. He says, "I thought that was as close to a home run as far as writing something that fit traditional country as anything I've ever done. I don't try to write country in Nashville any more than I try to write pop in L.A. I write the songs, and they either go to a drawer or to a recording studio."
Regarding the current state of music, Williams says, "The last couple of years it feels like country is trying to decide what's next and who's the next bug thing. At this point in my life, if a record is released and it does well, there's somebody else in charge of that. It certainly isn't me. But the process of writing these songs has been wonderful. A good song is like an un-dented ping-pong ball: You may loose it in the grass, but some kid is going to find it and play with it eventually."
The Rainbow Connection
Williams' induction into the Hall Of Fame was handled by two of his closest friends – Judy Collins and Kermit The Frog. Willie Nelson performed "Rainbow Connection" (click here for the lyrics of this song) which serves as the title for his new album. A song first recorded by Kermit in 1980's The Muppet Movie, "Rainbow Connection" (click here for the lyrics of this song) was Williams' most warmly received performance a few years back during Nashville's Tin Pan South songwriting festival.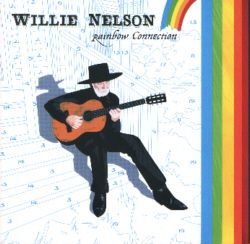 "I'd always felt that there were a couple of songs I'd written that had real legs, that were going to be around for a while," Williams says. "My favourite had always been "Rainbow Connection" (click here for the lyrics of this song) As the years roll by, thank God, "We've Only Just Begun" (click here for the lyrics of this song) and "Evergreen" (click here for the lyrics of this song) still have that public awareness, but there's a heart connection to "Rainbow Connection" (click here for the lyrics of this song) because of Jim Henson. The song pretty much says my philosophy of life – that there's something magical about all of this. Maybe we're not meant to know it in this life, but someday we'll find it."
Williams was ecstatic that Nelson called to play his version of the song over the phone. Williams says, "I've wanted Willie to cut this for years but would never have called to ask him to do it. His daughter has been after him to do it for 15 years. I said, 'Tell here she's in the will. I'm gonna take good care of her when you go.'"
Business Matters
Whilst Williams' return to writing songs years ago, he's also planning to resume his recording career and begin touring regularly next year. He say, "I went to UCLA and got my certificate as a drug and alcohol counsellor. I thought music was behind me because I wasn't loving it any more. I started writing again when I fell in love with it. And where I fell in love with it was in Nashville."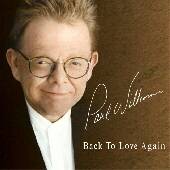 He has already recorded an album, Back To Love Again, which was recently released by Pioneer Entertainment. After performing three shows last year in Argentina, Williams decided to resume touring, although, he notes, "I'll never go out and do 150 dates a year, but all of a sudden I felt like I wanted to embrace that part of my career again."
Through Jon Vezner's recommendation, Williams met with manager Marc Dottore at TBA Entertainment. "Marc understands the adult market – not the triple-X adult market, although that may be my future," Williams jokes. The next step was to find an agent. He says, "Monterey Artists came totally through Marc Dottore, yet at the same time it had been recommended to me by Judy Collins."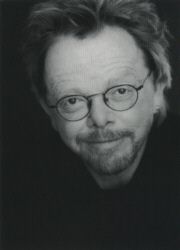 With a Nashville manager and agent, Williams says, "I need a Nashville band. That's what I need." He's hoping to enlist the services of singer-songwriter Gene Nelson, whose own songwriting credits include Kathy Mattea's "Eighteen Wheels and a Dozen Roses" and Diamond Rio's "Bubba Hyde."" Williams says, "Gene is the perfect person to be part of the band, if I can talk him into it. He's a really fine songwriter. He sang background in my band for a while. He took it as long as he could and said, 'I'm out of here. I want to write songs.' And he sure did."
Article and photographs compliments of TBA Entertainment Corporation, Nashville, TN
Return to Paul Williams Music and Acting Home Page




Email me, David Chamberlayne, at:

Davidswebpages@paulwilliams.co.uk