PAUL WILLIAMS
WINGS
(with Michel Colombier)
1971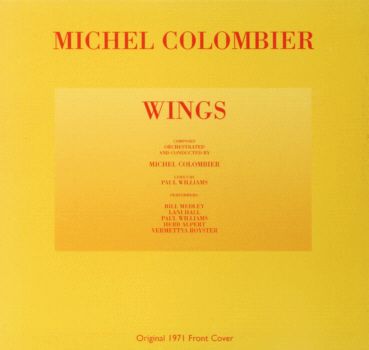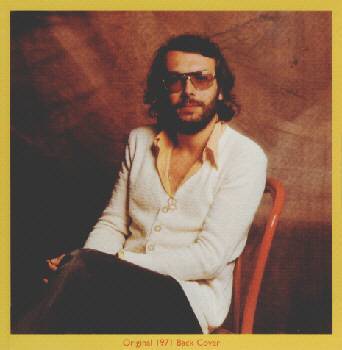 WINGS ORIGINAL FRONT & BACK COVERS - 1971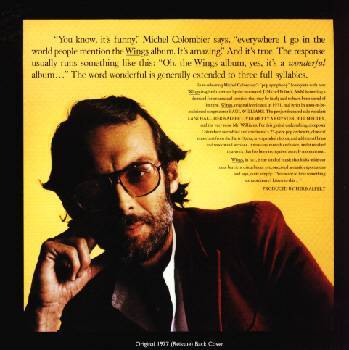 WINGS BACK COVER FROM REISSUE - 1977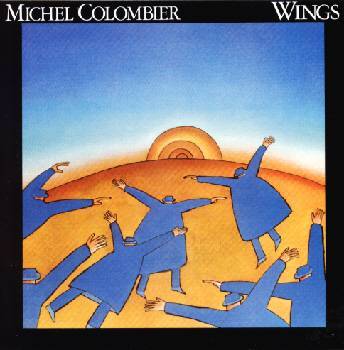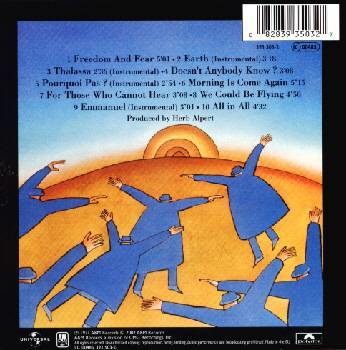 WINGS FRONT AND BACK COVER FROM CD VERSION - 2002
---
About The Recording Of "Wings"
" The initial seeds for this premiere recording of Michel Colombier's pop symphony WINGS were planted when the young French composer first met Herb Alpert in Los Angeles almost three years ago in 1968.
Colombier was then visiting the United States with singer Petula Clark in connection with his arranging activities for the English pop star.
Prior to his meeting with Alpert, Colombier had also become involved with the scoring of films and television for Universal Studios, including scores for "Colossus-The Forbin Project;" "The Other Man;" and "The Survivors."
Eventually Miss Clark was chosen to appear on one of Alpert's television specials, "The Brass Are Comin'." Michel did the charts for her songs, and in addition, some original music for the special itself. It was during this time that he met Herb Alpert.
"In 'The Brass Are Comin' there were three sections where they needed music," explained Colombier. "I did some things with strings and woodwinds, and a rhythm section Herb liked what he heard and asked me right then and there if I wanted to do a contemporary symphony for A&M some day in the future using a jazz band, full symphony orchestra and soloists. I told him that I had entertained thoughts of doing this. And now almost three years later these thoughts have become "WINGS."
The actual recording was done both in the United States and in France. The full symphony sections, utilizing classical musicians from both the Paris Opera and Opera Comique of Paris symphony orchestras were recorded in Paris under the composers direction.
A special 25-piece pop orchestra, rhythm section, and string trio, consisting of electrified violin, viola, and cello, were also put together and recorded in Paris under Colombier's direction.
All solo vocalists (Lani Hall, Herb Alpert, Paul Williams, Vermettya Royster, and Bill Medley), the expanded chorus, additional sax/woodwind, trumpet and trombone sections were recorded at A&M Studios in Los Angeles. All these musical sections were also under Colombier's direction.
Of this special A&M premiere recording WINGS producer Alpert comments, "This is a most natural, evolutionary step for Michel. He has taken pop music one step forward into the symphonic form. A good artist reflects what he is hearing today, now. But a great artist not only reflects now, but also the future. Michel Colombier is such a man.""
BOB GARCIA
---

"
The name Colombier is not new to the European music world, but it is essentially making its American debut by way of this new album, "Wings;" by its composer, Michel Colombier.
Michel is one of France's premiere composer arranger musicians and his first vehicle is the contemporary ``symphony'' "Wings'' with music arranged, conducted (and performed) by himself, and lyrics by Paul Williams. But the story doesn't really start here.
Colombier's father can be considered the catalyst for his musical career. The elder Colombier played violin and classical trombone in the Opera of Mulhouse Orchestra. He sent Michel to a Conservatory in Mulhouse to study music. At 18 Michel moved to Paris to serve in the Army and to study piano and theory in the world renowned Paris Conservatory. At the Conservatory, Michel realized that his interests and expectations did not coincide with those of his teachers. "When I was ll," he says, "I learned that Chopin had improvised on piano and I became interested in doing the same. Later. I discovered jazz and arranging and began to play with friends in small combo and larger orchestras." The combination of these elements was a deadly one for a classical student.
"By the time a student reaches the Paris Conservatory," explains Michel, "he is looking for very spiritual, non mechanical instruction in music.When I realized it was not forthcoming, I quickly, lost interest and became a poor student. That led to my departure from the Conservatory."
From here, Colombier took several jobs as a pianist, both in small jazz groups and in larger orchestras. He finally worked his way into a position where he was composing and arranging, mostly scores for French films and for commercials and record productions. ''In France at that time (midSixties) they had a range of mood music stars," he explains, "and if you wanted to become involved with record companies, these were the styles you could play. I turned down the idea because it was music I simply did not like or consider challenging."
In 1968 Michel met Petula Clank and became her chief arranger. They traveled to the U.S. and to Los Angeles to do one of her television shows and Michel began scoring films and television for Universal Studios. When Petula did the TJB "Brass Are Comin'" show in the Summer of that year, he met Herb Alpert.
"Herb Alpert said he had always wanted to try the idea of combining pop and symphonic music," says Colombier, "and l was interested in it too, so we gave it a go. The reason we went back to France to work was the fact that I would be able to communicate with the musicians better there. And besides, it, is hard to find symphony orchestras better than those in France."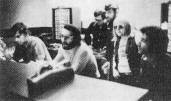 "
Paul Williams was born on September 19, 1940. Since then, in collaboration with Roger Nichols, he has written well over 100 songs which have been re-corded by a variety of artists. Paul has also been an actor, having played every-thing from a boy genius in "The Loved One," to an employment counselor in "Watermelon Man." He also wrote comedy for Mort Sahl and has managed to survive in Hollywood as an actor, performer and especially as a songwriter. "

"In the intensely competitive world of popular music today, there are custo-marily three main steps up the ladder. First comes musical achievement; sec-ond, success at the box office. At the third stage, diversification enters the picture as economic progress enables the artist to branch into many show business areas beyond the one in which he started. In all of these phases of development, Herb Alpert has not merely arrived-he has triumphed. Among his realms of activity today are the guiding of other artists careers, operation of a recording studio and production of his own television specials. All these moves stem directly from the world-wide re-percussions of Alpert's Tijuana Brass on A&M Records, the label he launched in August of 1962 in partnership with Jerry Moss. "

"Vemettya Royster, is lead singer for A&M Records' "Sisters Love." She attended Florida A&M University and has been singing professionally for 12 years and has sung both opera and gospel (the latter as a member of the Clara Ward Gospel Singers)."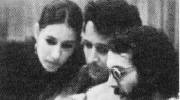 "
Lani Hall hails from Chicago, where she was born, and graduated from Bateman High School in that city. She joined Sergio Mendes and Brasil '66 in early 1966 and had been with that group as leadsinger, the longest of any member in the ensemble. (She recently left Brasil '66 to pursue a solo career.) When she has the time, she composes her own songs and writes poetry."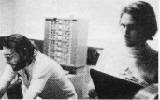 "
Bill Medley, who appears as special guest soloist on this album by arrangement with MGM Records, is perhaps best known as the second half of the original Righteous Bros., who turned out some of the most exciting sounds in the Sixties. In1968 Medley left the Righteous Brothers and went solo with equal success. "
---
"You know, it's funny," Michel Colombier says, "everywhere I go in the world people mention the Wings album. It's amazing." And it's true. The response usually runs something like this: "Oh, the Wings album, yes, it's a wonderful album..." The word wonderful is generally extended to three full syllables.
In re-releasing Michel Colombier's "pop symphony" (complete with new Wings inspired cover art by the renowned J. Michel Folon), A&M is meeting a demand for an unusual creation that may be fairly said to have been ahead of its time. Wings, originally released in 1971, had lyrics by soon-to-be-acclaimed songmeister PAUL WILLIAMS.
The project features solo vocalists LANI HALL, HERB ALBERT, VERMETTYA ROYSTER, BILL MEDLEY, and the very same MR. WILLIAMS.
For this global undertaking, composer Colombier assembled and conducted a 25 piece orchestra, classical musicians from the Paris Opera, an expanded chorus and additional bass and woodwind sections. It was a mammoth endeavour, and it resulted in a work that has been recognised as truly monumental.
Wings, in fact, is the kind of music that kicks aside our taste barriers, disturbs our preconceived acoustic expectations and says, quite simply "You want to hear something extraordinary? Listen to this..."
---
SEE MICHEL COLOMBIER'S WEB PAGE ABOUT THE ALBUM
HERE
Return to Paul Williams Discography 1969 to 1974
Email me, David Chamberlayne, at: