PAUL WILLIAMS
A&M GREATEST HITS
(JAPANESE IMPORT)
1997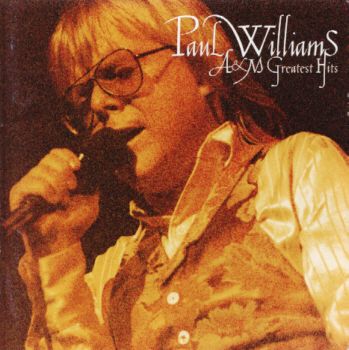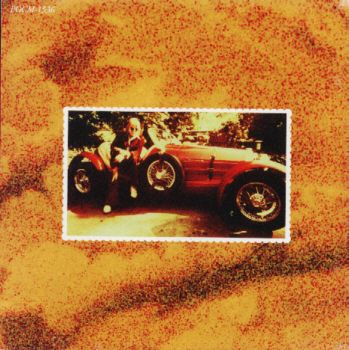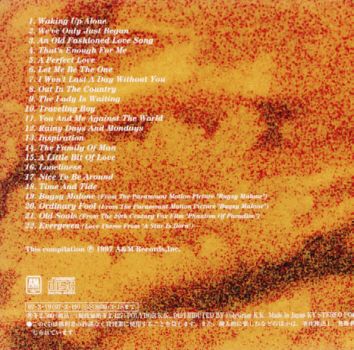 Track Listing For This Paul Williams Album
Paul Williams Comments On The
"Paul Williams - A&M Greatest Hits" Album.
"
There is an old saying that states "When God closes one door he always opens another." This was certainly the case in my life when my fledgling career as an actor ground to a halt and I sought to amuse myself by making up bits of music and lyric. I doodled away the hours and it wasn't long before my doodling turned into a full blown career as a songwriter. It was my good fortune to spend those early years within the friendly walls of A&M records. There I was allowed to grow as a artist as well as a writer.
The years raced by too quickly and as I listen again to my early recordings I am touched by the genius of the men and women who helped share my life. The wonderful musicians, the co-writers, producers and arrangers that became my family. A special thanks to Roger Nichols, Kenny Ascher and Michael James Jackson for their patience, love and trust. Also thanks to Herb Alpert, Jerry Moss and Charles B.Kaye for giving me a great start and Yoshi Nagato for keeping the faith. You're simply the best!"
---
Where To Buy This Paul Williams Album
Return to Paul Williams Discography 1975 to 1999
Email me, David Chamberlayne, at:
Davidswebpages@paulwilliams.co.uk

Return to Paul Williams' Music and Acting Home Page