Thank you to Norma and JJ for the pictures of the Meet.
by Marjorie Krossa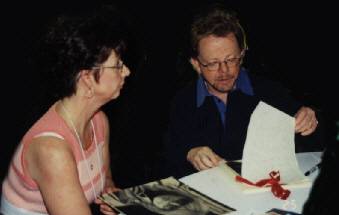 Paul signing Marjorie's Scrapbook
Last Updated 4th February 2003
Did you know that if you really wish hard enough and dream long enough, any dream you wish can come true….
Arriving in Nashville from Alberta, Canada on May 21rst, my husband Ken and I did the touristy buzz around Nashville and had a good time but still, I have to admit in the back of my mind, my focus wasn't really on taking in the tourist events…it was on what would happen on the weekend. Thursday afternoon we returned to a message from Claire wanting to get together. She had gone to buy sneakers and we were on our way out again to get supper so we left a message. I was looking forward to meeting Claire before the meet but we seemed to miss each other.
We returned from shopping Friday afternoon and in the lobby was the registration desk. We quickly dropped off our purchases in our room and proceeded back to the lobby. I introduced myself first to JJ and then introduced Ken. JJ commented it was so nice to meet us and we had come from so far away. When she shook hands with Ken she said "Hi, Ken…oh my, you do look like Paul". Next, we met Claire and when she shook Ken's hand she also commented on the resemblance to Paul. Then a voice in the background said "See, I told you the guy getting in the elevator looked just like Paul" (Hannah). Friends and strangers have been commenting on the resemblance for years. I told Claire I had brought keepsakes of Paul from over the years and she said to bring them down a bit early to the banquet room before the evening started.
What to wear…what to wear…does this look good….does this make me look fat….do I have broccoli in my teeth…is my hair OK….should I wear shorts or pants….all the questions of a very nervous girl. After all the questions had been sort of answered, we headed downstairs to the banquet room. Claire was there getting things organized with Stuart helping out. They were both so friendly and welcoming. Claire had me set up my memories/keepsakes on the table beside hers.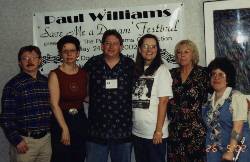 Ken, Marjorie, Stuart, JJ, Maddie and Rosanne
Stuart sat and chatted with us, making us feel so comfortable. Ken and I got the camera and movie camera ready. We started meeting everyone…Matti, Roseanne, Miriam..
Picture this…May 24, 2002….a hot, hot evening…thousands of miles from home in another country….sitting at a table in the banquet room of the Doubletree Hotel in Nashville, Tennessee…., feeling like your 13 again… tummy full of butterflies….palms sweating…body quivering… waiting to transfer 28 years of dreaming to reality……waiting ever so calmly for your lifetime IDOL to appear… PAUL WILLIAMS
After a quick introduction…in came Paul…jeepers…my heart was pounding so hard I thought it was going to burst. Yep…he was all I had ever dreamed…Handsome…Charismatic…Fascinating…Enchanting…Insightful…Funny…Brilliant and a true gentleman.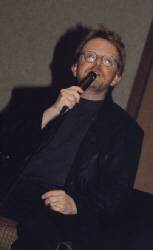 Paul spoke for a bit and then asked us all to introduce and tell about ourselves. The closer it got to me the more shaky I got. My hands were sweating so much I kept wiping them on the tablecloth till there was not a dry spot left. Stuart must have thought I was nuts. My turn…uh..oh!! Well, shaky voice and all, I introduced myself, spoke about liking Paul since seeing Phantom of the Paradise in Edmonton on a hot date when I was 15. Forget the date…who was the gorgeous guy in the movie. 3 months later at a friends house Paul came on TV for a upcoming concert at the Jubilee Auditorium in Edmonton. Now, I knew who Paul was and I wasn't about to miss that concert. I attended two of Paul's concerts in 2 years and had tickets to a third but it was cancelled. When "A Star is Born" was being shown in Edmonton at the theatre, I drove my Camaro 60 miles in a blizzard to see the show just because Paul had written the music. I wasn't disappointed. How we only had peasant television and most of the shows that Paul would appear on would be on Saturday nights and I would have to fight with my Dad for the TV over "Hockey Night in Canada". I told Paul I had brought my scrapbook with me that I had started when I was 15 and had kept up as long as he was visible. I thanked Paul for everything he has done. Ken's turn…he spoke about how much of a strong presence Paul has been in our household for the past 20 some years and that our youngest Halli goes around the house singing his songs. How he remembers Sunday mornings with me and I am singing "Sunday" and "Rainy Days and Monday's".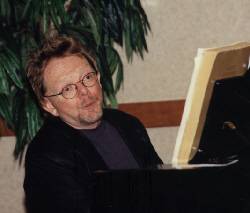 "Match Game". Jeepers, my turn and I am sitting like a foot from Paul…how is a girl supposed to think!! Blank…my mind was blank. I didn't even get one point but it was so much fun. Ken did better than me and got a couple of points. The celebrity panel of Kaz, Claire and Paul were hilarious.
Saturday morning, we watched shows that Paul had been in: Baretta, Win, Lose or Draw and the Odd Couple.
We had a lovely lunch and then Paul came in. He let us all ask questions. Quiet…yes, I was quiet for a while…I had so many questions I had wanted to ask for so many years but I was so afraid to put my hand up…but Stuart…he told me not to be nervous and to ask them. Once my hand went up the first time, it got easier. Paul was so interesting, I could have listened for hours. It was then time for autographs. I was the last one to get autographs. I wasn't feeling as nervous as I thought I would sitting right next to him….well…lets take a look at the pictures I got developed….how many red splotches can one body produce. EEK…
Paul was terrific. He signed postcards of his albums I had got when I was 18 in Los Angeles (my friends were clothes/souvenir shopping and I was Paul Williams shopping), a picture I drew of him in Art Class in grade 12 (others were drawing landscapes..I was drawing Paul Williams). When it came to signing my scrapbook he looked through it and thanked me for all the years of caring and even signed it "Marjorie…I can't begin to thank you for all the years of caring...Love Always…PW". I got my first hug. A hug from Paul Williams….dreams really do come true. Except…I am a very emotional/sentimental person who every time gets hugged by someone I get choked up and teary eyed. Well…I was blinking very fast to keep the tears from falling…….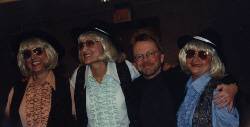 Paul with the Paulette's: J.J., Norma, and Joyce
After supper downtown we headed to the Tennesee Ballroom for a private concert with Paul and Kaz. Norma, JJ and Joyce performed a tap dance to "Just An Old Fashioned Love Song". It was terrific and they had mastered it. The concert……I was mesmerized.
Paul and Kaz (Chris Caswell)
I had waited so long to hear him in concert again…I was in "heaven". Kaz…what a beautiful pianist. I love to hear the piano…reminds me of my Grandpa playing every night before bed for my Granny. I was ready to go back to the room after the concert but Ken wanted to thank Kaz and Paul. I was too shy to go over. After thanking Kaz he headed off to thank Paul for a terrific concert. Then Paul said he needed to give me a hug…uh..oh…choky, teary time again. Then Ken and Paul had a picture of them taken side by side. I actually think Ken was a smidge shorter than Paul.
Sunday morning…the door prizes and the raffle draws. Ken and I won several wonderful keepsakes. I crossed my fingers and won the BBC episodes of John Denver's television special from England with an appearance by Paul. We took home a photo album with lots of Paul pictures in it, a beautiful pottery bucket with "Save Me A Dream Festival" on it, a poster from a Paul benefit, a 2003 PW calendar compliments of Claire and best of all….A CD with the meet from 2000 on it and the Loser's Lounge 2001 concert. I am in love with the new songs "It's All Been Said Before"(my favorite), "Love Dance", Anything Less Than You", "The Way We Say Goodbye" and "This is Making Love". I have the two CD's memorized off by heart…even the talking parts.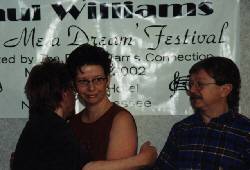 Paul with Marjorie & Ken
Picture time…Stuart took pictures of Ken and I with Paul. I was so nervous I didn't even smile…just this gooky looking smirk. Then Paul hugged me again and thanked me for the scrap book and told me how much it meant to him. Well, I was so choked up I couldn't even speak (or I would start crying)..just nod my head and said UH..HUH… We then had a group photo. Once that was over Paul left ……left… how could he leave…I had so much more to ask him…so much more I wanted to talk to him about…where did those 3 days go….
Sunday night, Norma invited us to the blues bar with her and Sandy and Joyce. What wonderful friends we made.
Monday while waiting for the van to take us to the airport, the nicest little lady came in the entry from the parking lot, and with a real southern drawl started asking the bell hop…did he see "that Paul Williams….he was here and I was off…he's my very favorite..not like them other stars…he's just a normal person…and Paul didn't drive this time he was chauferred…and when Paul comes here he phones me up and says…Trish..this is Paul…and I take the very best care of him…and I missed him…he's just my very favorite…and I missed him". I told her we had come all the way from Canada just to meet him and she thought that was pretty cool. Paul…your loved by everyone.
Claire, you are one terrific lady..we thank you for all your hard, dedicated work for the festival and for all you do for the Fan Club. Thanks for welcoming Ken and I into the fold.
JJ..thank you for welcoming us also. You are a sweetheart.
Kaz…what a beautiful pianist. Thanks for coming to the festival with Paul. You two play beautifully together. By the way…I love your song "It's All Been Said Before".
Paul…from the bottom of our hearts…thank you for letting us share in your music, your life and your heart. You're the best!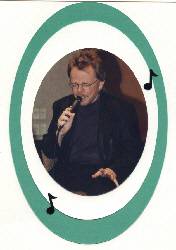 Marjorie and Ken
Thanks Marjorie for your account and pictures. Glad your dream came true.
---
JULY 20TH, 2002
Last Updated 4th August, 2002
(When you click on the red/green below you will be taken to a page with more detailed information. If you click

On 20th July, 2002, Paul appeared with Kris Kristofferson at the Presentation Theater, University of San Fransisco, San Francisco. Below are some reflections by Paul of working with Kris, as well as some interesting links connected to the event.
I first met Kris Kristopherson in the early 70's when he was nice enough to record `I Never Had It So Good' with Rita Coolidge. Our next meeting was a nervous one for me. I was writing his songs for `A Star Is Born' and didn't know what he'd think of the work.
Here's one of America's great poets and I'm about to play the songs that his character has supposedly written. Thankfully he loved the work (or said he did) and made it all very comfortable.
Meeting backstage at the theatre in San Francisco for our recent gig we were amazed that 26 years had passed since we'd spoken. We talked about kids, our health and having survived the wars together. Then Chris Caswell and I slipped onstage and played a short set to a wonderful audience. Standing in the wings watching Kris sing `Me And Bobby McGee' I thought .. this is a moment to file away. This is a bit of history.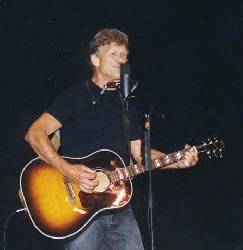 Very Nice.
Paul
INTERESTING LINKS
An article about the concert in the Contra Costa Times, here, just before the concert.
Thanks to Joe Hester for permission to use the above pictures of Kris Kristofferson. More pictures of Kris Kristofferson at the concert, are on Joe Hester's great Kris Kristofferson web page, here
I'd love to 'post' any reports, and pictures, from those who were there. You can email me at:
Davidswebpages@paulwilliams.co.uk
---
READ ALL ABOUT PEOPLES WONDERFUL EXPERIENCES OF SEEING
PAUL WILLIAMS
Go to Paul Williams - Personal Experiences Index Page

Return to Paul Williams' Music and Acting Home Page
Email me, David Chamberlayne, at:
Davidswebpages@paulwilliams.co.uk