PAUL WILLIAMS
EVERGREENS
THE BEST OF THE A&M YEARS
2004
Last Updates 8th January 2005
Order your copy from Hip-O Select Records HERE
When you click on the album images you will be taken to information about that album. If you click on the other images you will be taken to larger versions of those images.
An out of work actor with absolutely no prospect drives up to a small but mighty record company in a borrowed car. Keeping a firm grasp on the coattails of a talented songwriter about to be signed by said company's publishing wing, the out-of-work actor manages to capture the attention of the president of this publishing firm and finds a craft.., a career...a life!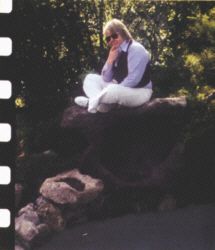 It may not make for exciting reading, but you should have been there. It made my world magnificent. The record company was, of course, A&M Records. The songwriter was the very gifted Biff Rose. Biff and I wrote several songs together. He was my first collaborator. Listen to "Molly's Letter" or "Sun & Moon" and you'll hear his brilliance.

Chuck Kaye ran Almo Music and was looking for a lyricist for music writer and recording artist Roger Nichols. Physical opposites. We were a perfect match. His gorgeous melodies were an honor to write to and he was my private music school. We'd finish songs in the back of Chuck's car as he drove us to producers' offices. We weren't always brilliant, but we were fast.



In 1970, Herb Alpert asked me to accompany him on a musical journey... metaphorically and actually. He was producing an album, a commissioned work for the symphony-a kind of rock cantata composed and conducted by Michel Colombier. I was going to go to Paris and write the words. My lyrics of freedom and fear became "Wings." The one or two cuts I sang on that album actually began my career at A&M as an artist.

My life as a recording artist is a gift from the men who produced my records. Michael James Jackson stripped away the strings and camouflage and sat my high, thin little voice right out front with nothing between me and the listener but emotion. He recruited the brilliant session musicians Leland Sklar, Craig Doerge, Russ Kunkel and brought in New York guitarist David Spinozza. Wonderful stuff. Several albums and a lifelong friendship and I'm still not sure he knows how much I admire him.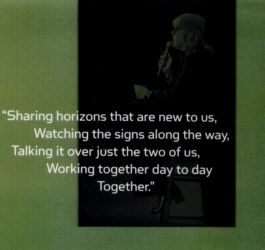 Kenny Ascher was the next chapter. A writing partner and producer he brought his gifts as a world class arranger to the table. A great friend and a New Yorker to the core. I'm most proud of "Loneliness" and "A Little Bit Of Love." Listen to his piano and you'll know why he's respected around the world for his playing, too.

My final recordings at A&M were self-produced. An "Ordinary Fool" who was able to go into the studio with a great engineer, Tommy Vicari, and produce recordings of songs I'd written for the big screen. "Time And Tide" and the title cut are very sweet, I think. Written for two different films, they are recordings I still enjoy.

It's interesting listening to young Paul. The voice was different, but the heart's the same. And the song will always be about Love.

It's the best part of being people...

Love and Light,

Paul Williams,
Sunset Beach,
California,
August 2004
---------------------------------------------------------------------------------------
PAUL WILLIAMS has, among other things, written a remarkable number of songs that have become so deeply embedded into Western civilization's collective consciousness that it's hard to imagine a time when they didn't exist.

The Grammy©, Oscar© and Golden Globe© - winning tunesmith's songs have, by his own reckoning, been recorded by "everyone from Sinatra to Kermit the Frog" - a group that includes Elvis Presley, Ray Charles, Bing Crosby, David Bowie, Ella Fitzgerald, Sarah Vaughn, Johnny Mathis, Willie Nelson, Luther Vandross, Mel Torme, Diana Ross, Sarah McLachlan, Judy Collins, John Denver, Gladys Knight, Garth Brooks, Crystal Gayle, Anne Murray, Lynn Anderson, Chet Atkins, Charley Pride and the Oak Ridge Boys.

During his '70s reign as one of pop's most successful and influential songwriters, Williams would also emerge as both a talented actor and a familiar media presence, lending his natural comedic talents and pithy wit to a variety of film and television roles as well as numerous appearances on The Tonight Show and other talk shows.


Somewhat lesser known, but equally beloved by Williams' most ardent admirers, are the five solo albums he recorded for A&M Records between 1971 and 1975. Coinciding with the period during which other artists' versions of his songs began to dominate the Top 40 airwaves, those LPs found Williams coming into his own as a performer. In addition to his own versions of some of his best-known compositions, the albums feature a wealth of lesser-known gems that boast the same open-hearted intimacy and straightforward melodic appeal of his hits.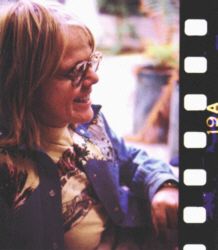 Paul Hamilton Williams was born September 19, 1940 in Omaha, Nebraska. Following his father's death in 1953, he was sent to live with relatives in Long Beach, California, where he pursued his dramatic interests by performing in high-school plays and talent shows. After a stint in Albuquerque, where he acted in local stage productions, he returned to California in 1960 and joined the repertory company Studio 58, eventually receiving notices impressive enough to win him Hollywood employment. Williams made his film debut in 1965 in the controversial all-star satire The Loved One, in which the 5'2" 25-year-old convincingly portrayed a 12-year-old science prodigy. But a follow-up role alongside Marlon Brando, Jane Fonda and Robert Redford in The Chase proved disappointing when most of Williams' work landed on the cutting-room floor.

"I thought that The Chase was really gonna launch my career," Williams recalls. "I was so confident about it that I brought my widowed mother out to live with me. Then the movie came out and I wasn't in it, and the phone stopped ringing. Then they took the phone out. Then my mom went out and got a job. It got to the point where I didn't have enough money to go to the movies, so I sat home and wrote songs for my own amusement."

Frustrated over his stalled acting career and lacking any formal musical training, Williams found emotional sustenance in his new hobby. "From the very beginning, it became a kind of therapy for me," he says. "When I started writing songs, I realized immediately that it was something that I could do. If somebody sang me a melody, I'd hear a lyric. I guess it's like the guys at the United Nations who can translate Turkish to Gaelic."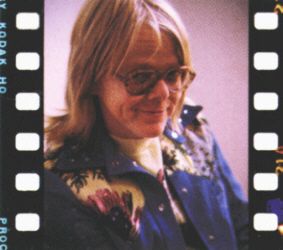 While mulling his career options, Williams accepted an offer from comic Mort Sahl to write comedy material for Sahl's local TV show. While working with Sahl, Williams met singer/songwriter Biff Rose, with whom he co-wrote "Fill Your Heart," which Tiny Tim recorded as the b-side of his 1968 novelty hit "Tiptoe Through The Tulips."
"I had two songs released the same day," Williams notes. "I had 'Fill Your Heart' by Tiny Tim, and I had a song called 'It's Hard To Say Goodbye' by Claudine Longet. So it was like 'My God, what kind of a songwriter am I?'"

Nevertheless, those early successes helped to win Williams a position as staff songwriter at A&M's publishing division, where he was fortuitously teamed with another talented young writer, Roger Nichols. "When I started making a living writing songs," Williams points out, "I was still basically an out-of-work actor. So at first it felt like an accident, and then I realized it was a gift. It was a classic case of one door slamming shut and another door opening."




His new status as a music-biz hot property also led to Williams getting a recording deal with Tiny Tim's Label, Warner Bros./Reprise. For the occasion, he formed a band, the Holy Mackerel, which released an eponymous, Richard Perry-produced album of psychedelic pop-rock. The group - whose lineup also included Paul's brother Mentor Williams, himself a songwriter and producer of some note - proved short-lived. But Williams resurfaced as a solo artist with the Warner Bros. release Someday Man, a Nichols–produced album of Williams/Nichols co-writes which again failed to find a sizable audience despite critical acclaim.

After having several of their tunes recorded as b-sides and album tracks by various A&M artists, Williams and Nichols achieved a significant breakthrough when their "Out In The Country" became a Top 20 hit for Three Dog Night. Meanwhile, an assignment to provide a song for a TV commercial for a local bank offering services for newlyweds spawned "We've Only Just Begun." Subsequently covered by the Carpenters, the sentimental ballad reached the Number two spot on the Billboard singles chart in the summer of 1970, and has since maintained its status as a pop standard and popular wedding song. "We've Only Just Begun" also launched Williams' productive relationship with the Carpenters, who would revisit his songbook on numerous occasions.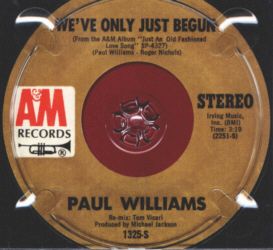 With the Carpenters and Three Dog Night hits under his belt, Williams signed to A&M as an artist, making his label debut with 1971's Just An Old Fashioned Love Song. The album featured Williams' own take on "We've Only Just Begun," and his version of "Let Me Be The One," which also became a popular Carpenters number despite not being released as a single. The duo passed, however, on the album's title track, which instead became a Top Five hit for Three Dog Night.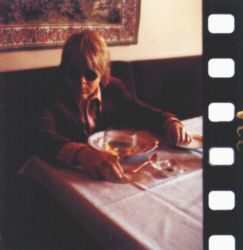 Just An Old Fashioned Love Song's other highlights include "Waking Up Alone," which Williams cites as one of his favorite compositions, and "I Never Had It So Good," which he describes as "outrageously simple but emotionally authentic," adding, "By the time we did Just An Old Fashioned Love Song, I'd gotten beyond craftsmanship of songwriting. It had become something very personal, a place for me to put what I was feeling."

Williams credits producer Michael James Jackson, who oversaw Just An Old Fashioned Love Song and its 1972 follow-up, Life Goes On, with helping to increase his confidence as a performer. "I don't think I really began to find my voice as an artist until I went into the studio with Michael James Jackson," he says. "He stripped everything away and made it really naked; it was all about vulnerability and about getting rid of the camouflage, and letting that little voice inside hang out."

Williams' second A&M LP, Life Goes On, helped spawn another sizable Carpenters hit in "I Won't Last A Day Without You." Other standouts included Williams' own take on "Out In The Country," and the poignant "Traveling Boy."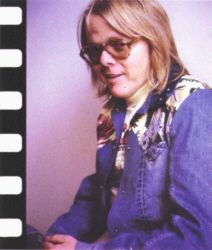 "It was great making records for A&M, because it was a place where the artist was allowed to express what he wanted to express," says Williams. "'You want to use the cover that we hate? OK, it's your record.' It was the opposite of corporate control; the artist was king there. It's only looking back that I realize what an intimate experience it was, especially for such a massively successful company."

By now, Williams had established himself as both a songwriter and a celebrity, thanks to his often-riotous talk-show appearances, which showcased his self-deprecating sense of humor. "Fear is a great activator of all of our character defects," Williams reflects. "And for me, the more scared I got, the cockier I got, and that kind of swagger became a part of my public persona. It was a part of what I offered to the world, but it got happily tossed aside when I would write. Songwriting was a great place to put the things that I was really feeling, and it became like a therapy."

Williams' emergence as a personality helped revive his long-dormant acting career. After donning an elaborate simian getup for 1973's Battle For The Planet 0f The Apes, he would demonstrate his considerable comic abilities in human roles in such films as Smokey And The Bandit, The Cheap Detective and The Muppet Movie, for which he wrote the much-loved "The Rainbow Connection." The lifelong film fanatic became a frequent writer of songs for the movies, earning his first Academy Award© nomination for "Nice To Be Around." penned with composer John Williams (no relation) for 1973's Cinderella Liberty-.



Williams got to combine his musical and thespian pursuits in Brian DePalma's 1974 cult classic Phantom Of The Paradise, for which Williams provided the songs (including the aptly titled "The Hell Of It") and had a flamboyant starring role as evil, music mogul Swan. He received a second Academy Award© nomination for Phantom Of The Paradise's soundtrack, for which he wrote the words and music and served as producer.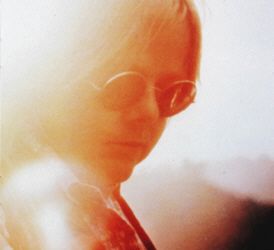 1974's Here Comes Inspiration teamed Williams with a new producer, arranger and songwriting partner in Ken Ascher, who had been his touring pianist. As Williams explains, "I went to England to do a television show, and when we got over there, the work permits for my band didn't come through, so I had to use a British band. So Kenny's sitting around with nothing to do, and we started talking about the kinds of music that we loved. We just sat in the bar talking, and then we sat down at the piano and wrote this funny little song called 'Nilsson Sings Newman.' Then Kenny said 'If you were doing an album, it would be great to follow that with something like this,' and he played the intro to 'You And Me Against The World.' At the end of the intro, I started singing the first verse. And the two songs we came up with in the bar became the first two songs on the album."

Here Comes Inspiration features some of Williams' most popular material, including a touching version of "Rainy Days And Mondays," which the Carpenters had taken to the Top 10 in 1971, and "You And Me Against The World," a 1973 hit for Helen Reddy. Reddy also cut versions of the Inspiration tracks "What Would They Say" and "If We Could Still Be Friends," while Rita Coolidge, Jack Jones and B.J. Thomas all took a crack at "That's What Friends Are For."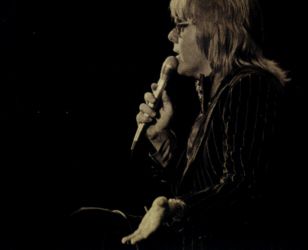 Later in 1974, Williams released the Ascher-produced A Little Bit Of Love. Alongside such heart-tuggers as "Loneliness" and the title track are Williams' own reading of his socially-conscious "The Family Of Man," already a hit in 1971 for Three Dog Night, and the romantic "Dream Away," which Frank Sinatra had recorded on his 1973 comeback LP, 0l' Blue Eyes Is Back. (My Note – in fact Dream Away was on the Here Comes Inspiration album.)

1975 saw the release of Williams' self-produced Ordinary Fool, which he describes as "one of the best creative experiences of my life," adding, "It may not have been the best album, but in a lot of ways it was kind of a creative peak for me." The wistful "Time And Tide" was originally penned for the film Lifeguard, while the pensive title track was later covered by the Carpenters (although their version wasn't released until 1999).

Williams won his first Academy Award© for "Evergreen," the love theme from the 1976 Barbra Streisand/Kris Kristofferson blockbuster A Star Is Born and a Number One single for Streisand. The year after the film's release, Williams unveiled his own version of "Evergreen" on the A&M best-of collection Classics. The immense success of A Star is Born underlined Williams increasing focus on writing for film.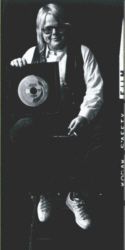 In the decades since these recordings were made, Paul Williams has continued to write prolifically, having his songs recorded by all manner of performers, including himself. He also continues to write for, and act in films and still ventures out on occasion to perform his songs on tour. After longstanding battles with drugs and alcohol, Williams embraced sobriety in 1989. His own experiences with addiction and recovery led him to become a certified drug rehabilitation counselor, and to become active on the lecture circuit, where he shares his story with others.

But it's songwriting that remains at the center of Paul Williams' diverse pursuits, and some of his most enduring work can be heard on this collection. "You can be really clever or ridiculously simple." he says. "but a song is gonna touch people the most when it's something that comes out of your own history, your own emotion, your own pain, your own pleasure. There's not really a word for that feeling when you hear a song and something goes up on the back of your neck, but that's what songwriting is ultimately about. It's about goosebumps."

"The real payment." he concludes. "is when people come up and say things like "'You And Me Against The World" was my dad's favorite song, we played it at his funeral' or 'We got married to "We've Only Just Begun."' That's the best part of the whole gig."

Scott Schinder
New York City
September 2004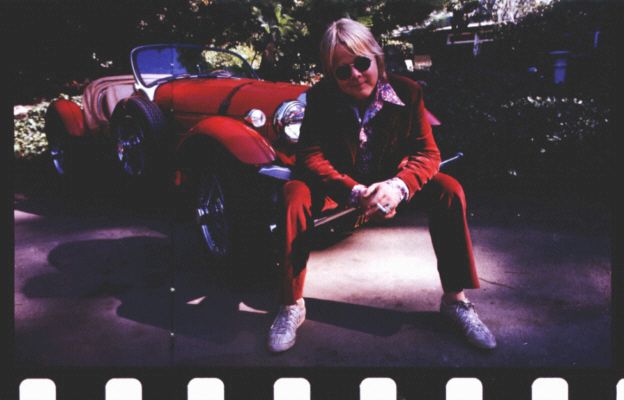 ---------------------------------------------------------------------------------------
Paul's volume of work is enviable. It's obvious that he loves to work and perform, and as he continues to write—for Broadway, film, or any other medium—my respect for him continues to grow.
When one looks at Paul Williams' career, it's clear that his songs have become standards. His writing tugs at your heart strings, and his lyrics are profound. It is a joy to work with someone who is not only astute musically but who is also incredibly funny!

Phil Ramone
New York City
September 2004
---------------------------------------------------------------------------------------
From the time in 1969 that I became aware of Paul Williams and Roger Nichols, I felt that both had "it" from the get-go and that it would be just a matter of time until they hit it big. That happened in the late summer of 1970 when Karen and I released our version of the Williams/Nichols song, "We've Only Just Begun." This was soon followed by Three Dog Night's rendition of Paul and Roger's "Out In The Country." Then came our versions of their songs "Rainy Days And Mondays "Let Me Be The One" and "I Won't Last A Day Without You" and Paul Williams and Roger Nichols were pretty much established.
From the time we all met in April of 1969, we became a "Mutual Admiration Society" and got along very well together. As most people know, Paul Williams is a real character who, in addition to being a gifted lyricist, is also quite an actor, appearing in "Phantom Of The Paradise," "Smokey And The Bandit" and currently "Princess Diaries 2—Royal Engagement."
Along with so many others in this business myself included, Paul experienced some rocky times but has weathered them well and is definitely a survivor. He continues to write and perform to the delight of many, including this scribe.

Richard Carpenter
Los Angeles
August 2004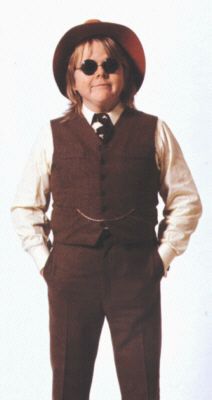 Go to Evergreens Images here
See the full track listing and links to the lyrics here.
Order your copy from Hip-O Select Records HERE
---
Return to Paul Williams Discography 1975 to 2005
Email me, David Chamberlayne, at:
Davidswebpages@paulwilliams.co.uk

Return to Paul Williams' Music and Acting Home Page